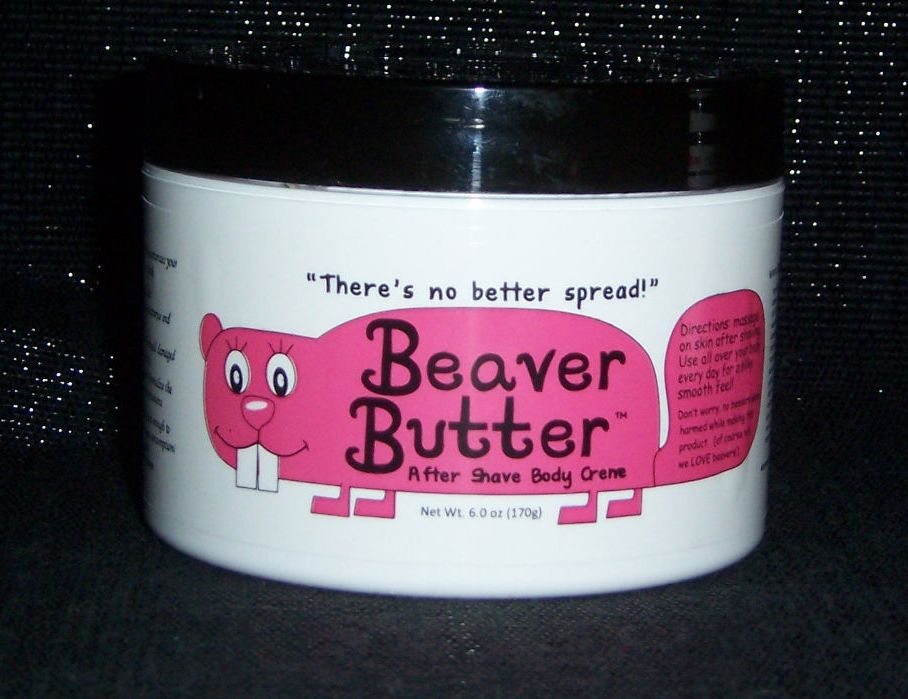 Beaver Butter is our unique body butter that deeply moisturizes your skin, leaving it soft and silky to touch. And Beaver Butter is Paraben Free!
We selected the best natural healing ingredients that include:
Aloe Barbadensis Leaf Extract

— Aloe Vera is a succulent plant believed to be useful in treating minor skin infections and to aid in the healing of skin. It soothes and relieves skin dryness.

Shea Butter

— Shea is extracted from the nut of the African shea tree. Shea penetrates deep to moisturize and protect dry, cracked skin. It absorbs rapidly without leaving a greasy feeling. It is believed to have anti-inflammatory, emollient, and humectant properties.

Vitamins A,C,E, and Pro Vitamin B5

— Anitoxidants vital for reversing free radicals

Allantoin

— Promotes new cell growth and helps protect minor skin irritations. Allantoin has moisturizing, soothing, and anti-irritant properties, and accelerates skin healing.

Lavender Extract

— Soothes irritated skin, promotes healing and restores natural moisture balance to all skintypes. Lavender Extract soothes dry skin, skin irritation, sunburn, rash and minor cuts, scrapes and burns.
Contact Us! MsBeaver@BuyBeaverButter.com E-mail!

Marylee Farm
3174 140th Street
Riverside, Iowa 52327
319.621.9650